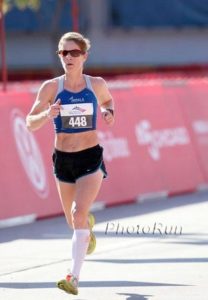 Spectacular running performance at the Chicago Marathon.
At age 43, Jaymee Marty qualified for the Olympic Trials Marathon by running 2:45:09 in temperatures of high 70'sF. PR's and wins 40-44 age group!! While working together, Jaymee dropped her marathon time by over 10 min in 2.5 years!! "I want you to know that I would not have reached this milestone without your coaching, guidance, unwavering support and, at times, tough love" THEN 3 weeks later runs the hilly Athens Marathon and leads the Air Force Team to a gold medal in 2:58!!
---
Erika Frounfelker Finishes the Rut 50K!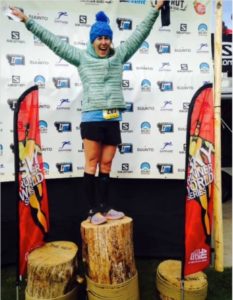 Erika Frounfelker contacted me 4.5 months ago to help her with her goal of finishing the very challenging Rut 50k. When we started working together, her longest run was 6 miles and her weekly average mileage was 13. I gradually increased her mileage and faster running. Erika worked so hard for the last few months and all her hard work paid off with a shiny new PR and a finisher's medal! Erika ran 11:02 at the Rut 50k! What an amazing achievement! Congratulations Erika!
---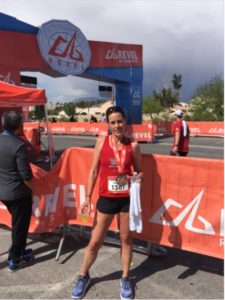 Keep believing!
Since we began working together 5 years ago, Jennifer Lee, age 45 has improved her marathon PR by 26 minutes. Today she had a huge 6 minute PR 3:03:39 even after needing to tie her shoe, run through snow and recently recovered from a two week respiratory sickness. She also set a HM PR inside the race 1:31:30! Congratulations Jennifer!
"Thank you so much for everything you've helped me with. You've taught me more than you will ever know. Since 2011 you've helped me go from 3:29 to 3:03! CIM 2014 and Boston 2015 were two of the best days of my life and you played a big part in that. :-)"
---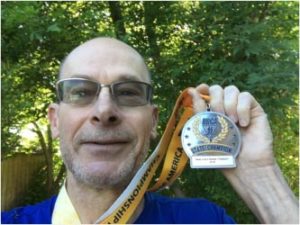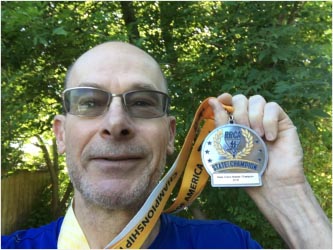 Amazing race performance by Dave Stauffer.

At age 64, Dave Stauffer races to a 6 minute PR at the Chicago marathon, 3:39:01! "My PR in the 2013 Chicago Marathon is one of the greatest thrills of my life, and Nicole deserves as much or more credit as me for achieving it, because she knows running and knows me to perfectly craft every day's workout in the months leading up to the race, and to devise race strategy that resulted in negative splits not only for the half but also for each of the final four 5k's."
Dave is proving that age is just a number. He has been setting PR's from the 800 to the marathon. Congratulations!!
---
Continue to believe!
Christina Applegate set another huge 50+ 5k PR. She ran a 22:12 and placed 3rd. Her previous 50+ PR was 23:47. Congratulations Christina!
At age 52, Christina Applegate smashes her previous 10 mile race time at SacTown 10 miler by over 5 min and placed 5th on the competitive Pacific Association team 1:15:00. 13 months ago, Christina was determined to come back after injury. Through her determination, hard work and believing in herself she has set some huge personal bests. Congratulations Christina!
Age is not slowing Christina down. She not only won her age group but had a 4 min course PR! Amazing race. Congratulations!
---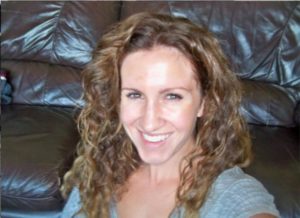 Inspiring to me!

Rebecca Smith from Butte and mother of 3 young children, runs an amazing race at Governors Cup HM. She sets an 11 min course PR. 5th overall 1:37:48.
---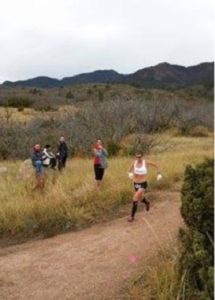 Never Give Up
At age 48 Susan Schrader set a huge personal 5k best at the Diva Day 5k – 5 min PR 33:30. Congrats! Never give up on your dreams of getting faster.
---
These athletes all worked so hard and have so much desire to try to be the best runner they can be.
*Jennifer Lee age 45 set another huge 3 min PR at Boston under windy,cold and rainy conditions. 3:09:50!
*At the River Bank Run, David Stauffer age 66 set a 33 sec 10k PR. First in age group! 45:42!
*Brooke Bray set a 2 min PR at the Eugene Marathon 3:00:11. She ran alone for the last part of the race and persevered to a PR!
* Amber Wood-Jensen ran 43:08 at the River Bank Bank run 10k -fastest 10k since her 3 child was born 2 years ago. un 10k -fastest 10k since her 3 child was born 2 years ago.
You all inspire me! Congrats!un 10k -fastest 10k since her 3 child was born 2 years ago.
You all inspire me! Congrats!